Public Service Announcements
Here, at A.S.I. Records we strive to provide quality production for the sake of enjoying the art. Poor recordings, lyrics, and instrumentation detract from the ultimate mission, "
To uplift and build communities around the world through musical expression & community involvement.
" On this page, you'll find your latest, successful commercial artists' music being done the way,
we think
, it should've been done--lyrically atleast.
There's nothing like a great beat. We enjoy these as well. However, to listen to a song without adequate songwriting and direction is nice for the moment, but not timeless as, say, "
N.Y. State of Mind
" by Nas or "
California Love
" by 2pac. The reason for this: the quality of the music
and
the quality of the lyrics that were presented. It makes no sense to have such great production, yet such unfocused lyrics.
Here, Audiosociety tries to fill this void.
Enjoy!
---
Black & Mild

-This song is a parody of Wiz Khalifa's song "Black and Yellow"--his homage to his hometown of Pittsburgh, Pa.--and features the music from that song. "Black and Mild" is a song primarily aimed at the enjoyment and effects of smoking MIddleton's Black and Milds and smoking in general.

Enjoy!



Feel free to download here
---
I Am

-This song is a parody of Dr. Dre's song "Kush"--his homage to marijuana. As with any Dr. Dre beat--just about--it is wonderfully produced. The re-introduction of Snoop Dogg to the mix is aurally pleasing--especially for those who've had the luxury of growing up with Snoop's classic "

Doggystyle

". "I Am" is a song primarily aimed at today's youth. The message: Remain positive, you are the future; keep your eyes on the prize!

Enjoy!

Credits: Instrumentation from Dr. Dre's "Kush"





Feel free to download here
---
---
Powered by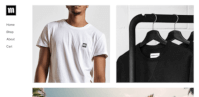 Create your own unique website with customizable templates.